Welcome
Our pure essential oils are revolutionizing the way families manage their health. We harness nature's most powerful elements and share these gifts through our global community of Wellness Advocates.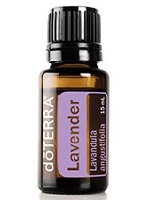 ​
Janet Leibhan
Independent Wellness Advocate
I'm just another all-too-busy parent, constantly on the go and forever on the look-out for the very best for my family. I'm a full-time court reporter for the State of Wisconsin in the Second Judicial District where there is NEVER a dull moment. With a bird's-eye view to the daily challenges and unrelenting stressors that we're all facing in our hectic lives, I can't help but wonder what it's all about. What gifts are we leaving for our children? And what about their children? Yes, I'm altruistic at heart and I know beyond the shadow of a doubt that we can find the answers - if we take the time to open our eyes and look around us. dōTERRA has weaved its way into our lives and has taught us that true wellness really does come from the pure and natural goodness that is, and always has been, right here at our fingertips. We may have to go just a teeny smidge out of our way to get it but it's so worth the trip! The word "dōTERRA" means "Goodness of the Earth" and it's been meant to be shared by all of us since the beginning of time. The best part of being a Wellness Advocate with dōTERRA? That's easy - sharing these incredible oils with others. dōTERRA is changing the lives of millions of people around the globe with their Co-Impact Sourcing. They're truly committed to making the world a better place for all of us . . . one tiny drop at a time!!!
Contact Us
Video disabled by your privacy settings
What Are Essential Oils?
Video disabled by your privacy settings
Why doTERRA?
Video disabled by your privacy settings
Ready for Anything