Welcome
Our pure essential oils are revolutionizing the way families manage their health. We harness nature's most powerful elements and share these gifts through our global community of Wellness Advocates.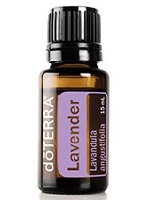 ​
Janel Brennan-Tillmann
Independent Wellness Advocate
Thanks for visiting my doTerra page! I am so excited to help you navigate the world of essential oils and wellness. Please reach out to me with any questions! janelbrennan@gmail.com There are a few ways to purchase Doterra oils: 1. Purchase as a retail customer through my link above. 2. Sign up as a wholesale member and get 25% off retail prices (this is the best if you plan on buying essential oils regularly - no monthly commitment necessary) 3. Purchase an enrollment kit with the top 10 oils (ranging from $150-$225) This gives you a wide range of oils to work with at the best price and includes the wholesale membership. Your enrollment includes access to my team education as well as courses through blossomsunited.com
Contact Us
Video disabled by your privacy settings
What Are Essential Oils?
Video disabled by your privacy settings
Why doTERRA?
Video disabled by your privacy settings
Ready for Anything