Welcome
Our pure essential oils are revolutionizing the way families manage their health. We harness nature's most powerful elements and share these gifts through our global community of Wellness Advocates.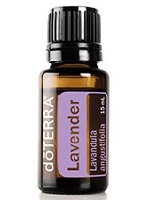 ​
Isabelle Simon
Independent Wellness Advocate
Hi, Welcome to my "Essential" site. As a Board Certified Holistic Health Practitioner, I started using the doTERRA Essential Oils (EO) several years ago in my practice and with my family, and they have changed my life. Although many people believe that essential oils are a new trend, they are in fact ANCIENT remedies, and were already used in Ancient Egypt, Greece, India & China, and there are over 180 references to essential oils in the Bible. But not all essential oils are created equal. Because of their Certified therapeutic Grade, the doTERRA Essential Oils are very potent, which means that 1-2 drops go a long way to provide relief, most often within minutes of using them. I invite you to explore the site, and if you'd like to try some samples, I'd be glad to give you some, as I trust you too will fall in love with these phenomenal, practical, cost effective tools to help support your and your family's health. I look forward to speaking with you soon. In Wellness, Isabelle
Contact Us
Video disabled by your privacy settings
What Are Essential Oils?
Video disabled by your privacy settings
Why doTERRA?
Video disabled by your privacy settings
Ready for Anything