Welcome
Our pure essential oils are revolutionizing the way families manage their health. We harness nature's most powerful elements and share these gifts through our global community of Wellness Advocates.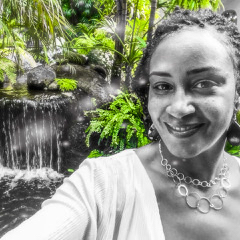 ​
Idris Hassan
Independent Wellness Advocate
Idris Hassan is a healing arts educator who fuses holistic knowledge into interactive multimedia presentations and workshops. Holistic wisdom along with DoTerra Essential Oils education are folded into an uplifting healing session which incorporates sound healing, color therapy, and multimedia videos. Essential Oils have been a part of Ms. Hassan's healing journey for several years and once introduced to the amazing products by DoTerra she became deeply energized by the products and developed a passion for sharing the wisdom as a Wellness Advocate. Ms. Hassan is also the Creative Director of Chocolate Beats Media, which was founded in 2009 to provide down to earth radio programming, innovative cultural event documentation, and a holistic digital media experience. Idris is the Producer and Host of Chocolate Beats Radio on KPFA 94.1 FM, which features soulful, uplifting, and conscience music. Idris Hassan is a Photographer, Videographer, Digital Media Editor, and a Fine Artist. Her art work has been exhibited at various galleries and cultural centers in the Bay Area. As a Teaching Artist she provided education on Video Production and Journalism to High School students in Oakland, CA. Her educational studies focus on the use of the arts as a healing tool in Urban environments. In her evolution as a visual documentarian she has traveled across the county and abroad capturing the visual essence of various communities. (www.ChocolateBeatsMedia.com)
Contact Us
Video disabled by your privacy settings
What Are Essential Oils?
Video disabled by your privacy settings
Why doTERRA?
Video disabled by your privacy settings
Ready for Anything