Welcome
Our pure essential oils are revolutionizing the way families manage their health. We harness nature's most powerful elements and share these gifts through our global community of Wellness Advocates.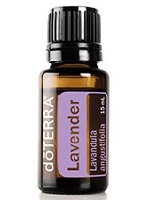 ​
Patty Matthews
Independent Wellness Advocate
Hi my name is Patty Matthews. I have a Business in Ballston Spa called Essential Health Solutions I am a certified Personal Trainer, Holistic Nutrition Coach ,Aromatherapist and Aromatouch practitioner. I started in this business because I wanted to help people who experienced chronic pain. I was in a car crash 18 years ago and went through very painful rehabilitation to get my life back. I also wanted to help people with chronic diseases.As a type 1 Diabetic for over 30 years and having a thyroid autoimmune Disease called Hashimotos and I know how hard it is to not let a disease control your life. I help people frustrated with Fatigue-Difficulty losing weight-terrible side effects from medications find the root cause of their ailments and the natural Solutions to put their bodies back in balance! I specialize in pain management and nutritional counseling to reduce inflammation which in turn helps decrease pain,control disease and manage weight. I will set them up with an individually tailored exercise, nutrition and aromatherapy program that will take into account their lifestyle,existing injuries and personal strengths and weaknesses. For exercise I offer group and individual classes in reformer pilates-aquatic aerobics-weight training-spinning etc I offer aroma touch to help people reduce inflammation and pain,balance their bodies and boost their immune system I also teach free classes to help people get connected with doTerra certified pure therapeutic essential oils- doTerra means gift of the Earth - They have been such a gift in my life-They are a safe and all natural way to sustain great health- Aromatherapy is a holistic treatment seeking to improve physical, mental and emotional health. Being concentrated the Essential oils contain all of the plants healing nutrients . Benefits include Treat pain naturally ,Look and feel younger,Lift your mental fog,Balance your hormones Detoxify your home and body,Improve your mood and emotions,find inner calm and peace!
Contact Us
Video disabled by your privacy settings
What Are Essential Oils?
Video disabled by your privacy settings
Why doTERRA?
Video disabled by your privacy settings
Ready for Anything