Welcome
Our pure essential oils are revolutionizing the way families manage their health. We harness nature's most powerful elements and share these gifts through our global community of Wellness Advocates.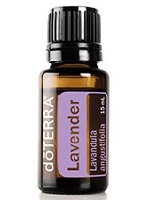 ​
Sandra Filer
Independent Wellness Advocate
I'm Sandra, The Happy Goddess®! My role is to empower others to live a happy, healthy, and joy-filled life. I've decided to incorporate doTERRA oils into what I am already doing because they will add *magic* to everything else! I love to use them in the diffuser, my coffee, as a mood boost, and to bring joy into others' lives by treating them with a special gift.
Contact Us
Video disabled by your privacy settings
What Are Essential Oils?
Video disabled by your privacy settings
Why doTERRA?
Video disabled by your privacy settings
Ready for Anything