Welcome
Our pure essential oils are revolutionizing the way families manage their health. We harness nature's most powerful elements and share these gifts through our global community of Wellness Advocates.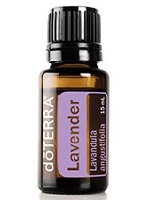 ​
Joy Holdmeier
Independent Wellness Advocate
Welcome to my doTERRA site! I began using doTERRA essential oils over 3 years ago. I have always looked to natural solutions to keep my family healthy, but was always searching for more. A friend introduced me to a couple oils and I immediately knew that doTERRA was what I had been searching for. A natural approach to almost anything! These oils are for everyone. Whether you're one or one hundred.... doTERRA is for you. If you are looking for a natural way to protect and nurture your family... you have found the right place! I look forward to helping you on your oil journey!
Contact Us
Video disabled by your privacy settings
What Are Essential Oils?
Video disabled by your privacy settings
Why doTERRA?
Video disabled by your privacy settings
Ready for Anything