Welcome
Our pure essential oils are revolutionizing the way families manage their health. We harness nature's most powerful elements and share these gifts through our global community of Wellness Advocates.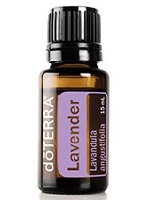 ​
Karen Dubs
Independent Wellness Advocate
Hi! I'm a yoga teacher and a health coach who struggled for years after being diagnosed with Lyme and Hashimoto's thyroiditis. The combination of yoga, dietary changes and essential oils have made a huge difference in my health and wellness and I love helping others regain their vitality too. I also work with athletes to incorporate self-care, yoga, and a superfood-based diet for performance and recovery. Visit www.flexiblewarrior.com for more info.
Contact Us
Video disabled by your privacy settings
What Are Essential Oils?
Video disabled by your privacy settings
Why doTERRA?
Video disabled by your privacy settings
Ready for Anything