Welcome
Our pure essential oils are revolutionizing the way families manage their health. We harness nature's most powerful elements and share these gifts through our global community of Wellness Advocates.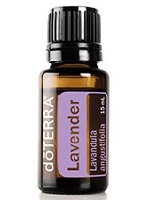 ​
Mary C DeRoche
Independent Wellness Advocate
I have two beautiful golden retrievers and a cat. My animals inspire me daily and they are the reason I created my business Pawsitive Wellness Center. My passion is to learn all I can to keep our pets and all the animals I work with balanced, happy and healthy. This is done with energy healing, dog training, animal communication, nutritional counseling and the use of doTERRA Essential Oils. ​I love my pets and they are extremely important to me. I know others feel the same way about their pets. I want our pets to have a long, balanced, happy, healthy life. Animals are so unconditional and loving and will do anything for their human. My purpose is to give back to the animals for what the animals give to people. Helping the animals of the planet is my passion! This is why I founded Pawsitive Wellness Center and Essential Oils 4 People N Pets.
Contact Us
Video disabled by your privacy settings
What Are Essential Oils?
Video disabled by your privacy settings
Why doTERRA?
Video disabled by your privacy settings
Ready for Anything