Welcome
Our pure essential oils are revolutionizing the way families manage their health. We harness nature's most powerful elements and share these gifts through our global community of Wellness Advocates.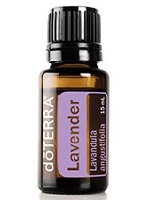 ​
Ruth Moore
Independent Wellness Advocate
Hello, WELCOME to Downeast Wellness and a new level of health empowerment! My name is Ruth Moore and I have been using natural health alternatives for over 40 years. I hold a graduate degree in Behaviorism, based on Cognitive Neuroscience - so I can definitely say the science is what attracted me to this company. Over the past 3 years, I have developed a high level of confidence in the products and service in doTERRA. It truly is a company that changes lives.
Contact Us
Video disabled by your privacy settings
What Are Essential Oils?
Video disabled by your privacy settings
Why doTERRA?
Video disabled by your privacy settings
Ready for Anything