Welcome
Our pure essential oils are revolutionizing the way families manage their health. We harness nature's most powerful elements and share these gifts through our global community of Wellness Advocates.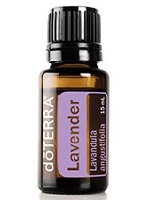 ​
Erica Wadford
Independent Wellness Advocate
I was diagnosed with PCOS. I was told there was no cure and all they could do was help manage my symptoms with medication. I listened to the doctor and tried all the medication, which only made things worse from the side effects. I got fed up with the way things were going for me health wise I figured their had to be a better way. A way I could at least have a better quality of life. So I went online and I dug through research. I found many blogs about people reversing their PCOS symptoms through diet and a more holistic lifestyle. I decided to give it a try. I changed my diet. I stopped taking medications and started using herbs and oils. I want to share those oils with you.
Contact Us