Welcome
Our pure essential oils are revolutionizing the way families manage their health. We harness nature's most powerful elements and share these gifts through our global community of Wellness Advocates.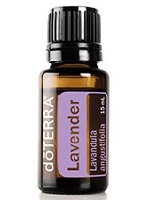 ​
Danielle Roberts
Independent Wellness Advocate
Hello! I was introduced to doTERRA a little over five years ago. Peppermint was my first essential oil experience at one of our local spas. I was amazed how fast it worked to open up my sinuses and was delighted by the scent. After reading about essential oils and doing a lot of research, I decided to become a Wellness Advocate with doTERRA. I felt empowered by taking control of our family's health and wellness, and began educating people on the multiple uses and benefits of essential oils. These 'gifts' from Nature are profound and powerful. I invite you to ask any questions you may have about doTERRA and their products. I can be reached at (262)422-9333.
Contact Us
Video disabled by your privacy settings
What Are Essential Oils?
Video disabled by your privacy settings
Why doTERRA?
Video disabled by your privacy settings
Ready for Anything