Welcome
Our pure essential oils are revolutionizing the way families manage their health. We harness nature's most powerful elements and share these gifts through our global community of Wellness Advocates.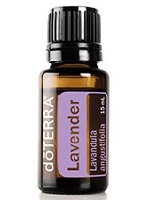 ​
Evelyne Verret
Independent Wellness Advocate
Through Intentional Creativity®, painting and coaching, I address the issues, the doubts, the fears and the limiting beliefs we all have in a creative and powerful way. I use Essential Oils to help my clients and myself move through the emotions that come up when we do intense inner work. I also mix them in my water and paint that we then apply on our canvases.
Contact Us
Video disabled by your privacy settings
What Are Essential Oils?
Video disabled by your privacy settings
Why doTERRA?
Video disabled by your privacy settings
Ready for Anything