Welcome
Our pure essential oils are revolutionizing the way families manage their health. We harness nature's most powerful elements and share these gifts through our global community of Wellness Advocates.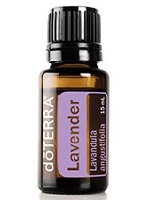 ​
Nathan Clem
Independent Wellness Advocate
I believe everyone needs a FARMacy. Plants heal and have for generations and my passion is to help everyone have access to those plants using essential oils. I educate, empower and make sure all who I work with feel informed and know that they are not alone in their oil journey. It is a lifestyle choice that will benefit you and those around you. I am honored to be a Wellness Advocate and be a part of your life.
Contact Us
Video disabled by your privacy settings
What Are Essential Oils?
Video disabled by your privacy settings
Why doTERRA?
Video disabled by your privacy settings
Ready for Anything