Welcome
Our pure essential oils are revolutionizing the way families manage their health. We harness nature's most powerful elements and share these gifts through our global community of Wellness Advocates.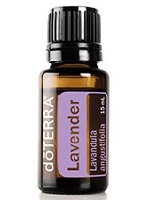 ​
Jennifer Geerts
Independent Wellness Advocate
Hi! My name is Jen, and I live in rural Illinois with my husband and 4 children. We homeschool and have a small homestead with big dreams to expand and be as fully sustainable as we can get. We are very committed and involved in our church as well. My husband is a deacon, I sing on the praise team, and we run a large community garden that provides produce for those in need in the community. I have been using essential oils for several years with soap making, and made the switch to therapeutic use a few years ago when a friend gave me a blend for my teething daughter...I was hooked. Recently I've found how life changing they are for managing my arthritis and fibromyalgia, as well as helping my son with sensory processing disorder. Essential oils have done so much for our family, that it has inspired me to reach out and help to educate those who are looking to add essential oils into their daily lives.
Contact Us