Welcome
Our pure essential oils are revolutionizing the way families manage their health. We harness nature's most powerful elements and share these gifts through our global community of Wellness Advocates.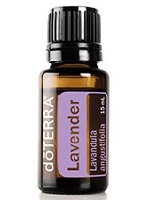 ​
Becky Gardner
Independent Wellness Advocate
Essential Oils have been one of the biggest blessings for our family's physical and emotional health and wellness. One of the greatest joys we've experienced, besides our 6 kids, is showing others what they oils can do for them and watch their faces light up when they finally found a solution to their challenges after a long struggle. Looking for the Harmony Kit or the new Baby Line? Make sure to check out our Special Offers. To get there, click on "Shop" and scroll down to find "Special Offers."
Contact Us
Video disabled by your privacy settings
What Are Essential Oils?
Video disabled by your privacy settings
Why doTERRA?
Video disabled by your privacy settings
Ready for Anything