Welcome
Our pure essential oils are revolutionizing the way families manage their health. We harness nature's most powerful elements and share these gifts through our global community of Wellness Advocates.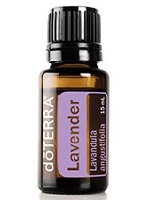 ​
Carrie Graves
Independent Wellness Advocate
I am doTerra Wellness Advocate. Meaning "gift of the earth," doTerra produces Certified Therapeutic Grade Essential Oils, which have long been used in healing. Many monasteries throughout the centuries have had cloister gardens where the monastics grew herbs for medicinal and other purposes. I use essential oils as a part of leading a balanced lifestyle, and of caring for myself and my family. Oils can be used for better sleep and therefore better dreaming, as well as to ease allergies, headaches and other issues that prevent good sleep. In addition, high quality essential oils safe to ingest are part of keeping a healthy body.
Contact Us
Video disabled by your privacy settings
What Are Essential Oils?
Video disabled by your privacy settings
Why doTERRA?
Video disabled by your privacy settings
Ready for Anything