Welcome
Our pure essential oils are revolutionizing the way families manage their health. We harness nature's most powerful elements and share these gifts through our global community of Wellness Advocates.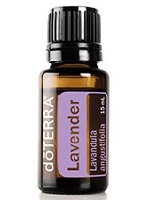 ​
Carlie Whitledge
Independent Wellness Advocate
Hello! I am a wife and mom of two young kids. As a mom whose kids had spent most of their first year of life on antibiotics, I was determined to find a better way to take care of my kids. Our son had ear infection after ear infection. He had been on 11 antibiotics in 12 months. Our daughter was born with an enlarged kidney and a grade 4 reflux from her bladder to her kidney, which made her more susceptible to kidney infections. They day she was born, she began taking antibiotics. I understood why the doctors wanted her on them but I worried about the long term effects of them and how it would affect her ability to fight off illness later. I wanted to be more in charge of their health and their treatment plan. That is when the world of Essential Oils was introduced to me! I love being empowered to care for my family, not only my kids but myself and my husband, and help to support our health. Since then, I have shared with my family and friends the benefits that essential oils can offer them and have first hand seen how their lives and health has been impacted. I have made it a mission to share my knowledge and love for Essential Oils with all that I know and those whom I meet. Everyone should feel empowered to care for themselves and be well informed of all their options!
Contact Us
Video disabled by your privacy settings
What Are Essential Oils?
Video disabled by your privacy settings
Why doTERRA?
Video disabled by your privacy settings
Ready for Anything