Welcome
Our pure essential oils are revolutionizing the way families manage their health. We harness nature's most powerful elements and share these gifts through our global community of Wellness Advocates.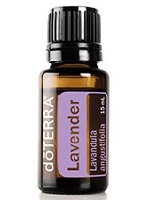 ​
Denise Brown
Independent Wellness Advocate
Through my website, CareGiving.com, I help and support those who care for a family member with a chronic illness or disease. Through dōTERRA®, I raise money to help those who care take a break, manage a crisis, get extra help during a particularly intense time and receive a scholarship to attend the National Caregiving Conference.
Contact Us
Video disabled by your privacy settings
What Are Essential Oils?
Video disabled by your privacy settings
Why doTERRA?
Video disabled by your privacy settings
Ready for Anything