Welcome
Our pure essential oils are revolutionizing the way families manage their health. We harness nature's most powerful elements and share these gifts through our global community of Wellness Advocates.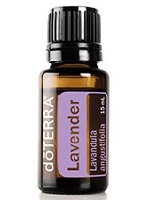 ​
Brittney Pettis
Independent Wellness Advocate
Hi! My name is Brittney and I'm excited to share the world of essential oils with you. doTERRA offers essential oils, personal care products, weight management products and more! I believe that using and diffusing oils has helped my family find health and balance in this crazy world. Contact me to get started on your life changing adventure today!
Contact Us
Video disabled by your privacy settings
What Are Essential Oils?
Video disabled by your privacy settings
Why doTERRA?
Video disabled by your privacy settings
Ready for Anything