Welcome
Our pure essential oils are revolutionizing the way families manage their health. We harness nature's most powerful elements and share these gifts through our global community of Wellness Advocates.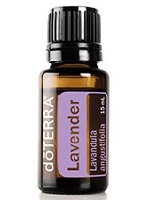 ​
Paul Martin
Independent Wellness Advocate
Essential oils are a large part of how the Martin family stays healthy. As Chiropractors, Paul and Laelle Martin honor the natural healing ability of the body, and use essential oils to help support those processes. Using essential oils allows us to reduce the amount of drugs, which all have harmful side effects, and keep our family as healthy as possible. We're excited to be able to bring these to you, as well as offering them in our practice in Tacoma, at Brilliant Life Chiropractic. Essential oils are safe, effective, and incredible.
Contact Us
Video disabled by your privacy settings
What Are Essential Oils?
Video disabled by your privacy settings
Why doTERRA?
Video disabled by your privacy settings
Ready for Anything