Welcome
Our pure essential oils are revolutionizing the way families manage their health. We harness nature's most powerful elements and share these gifts through our global community of Wellness Advocates.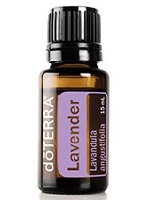 ​
Shondra Boring
Independent Wellness Advocate
We have seen doTERRA's products work, in us and in others. We want to empower your journey towards Beautiful Health. We want to help you find out what you can do naturally as both a preventive measure and as a companion to the medical community. doTERRA is a science company. They work with over 140 medical universities and research hospitals, including John Hopkins, Duke, Vanderbilt, and others. They are the only ones that these researchers will work with. Why? Because they get consistent results. Isn't that what we all want? Something else that means so much to us is the integrity and heart that doTERRA has - to do the most good in the world that they can. This means cutting out the middleman, working directly with the growers, paying a living wage, sourcing the oils from where they are the most pure and potent, and partnering with places such as Operation Underground Railroad, Days for Girls, and Mentors International - plus doing so much through their own Healing Hands Foundation. In fact, Healing Hands Foundation is our Amazon Smile charity.
Contact Us
Video disabled by your privacy settings
What Are Essential Oils?
Video disabled by your privacy settings
Why doTERRA?
Video disabled by your privacy settings
Ready for Anything