Welcome
Our pure essential oils are revolutionizing the way families manage their health. We harness nature's most powerful elements and share these gifts through our global community of Wellness Advocates.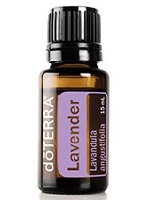 ​
Bailey Smith
Independent Wellness Advocate
Bailey is a mama to two sweet boys, wife, yoga teacher (e-RYT), dōTERRA wellness advocate and founder of Mindful + Essential. As a yoga teacher, she aims to motivate her students to challenge themselves on their mat while also finding the benefits this practice offers outside the studio and off the mat. Bailey currently leads yoga classes and workshops infused with dōTERRA essential oils in and around Denver, CO. Her goal is to provide tools for people to lead a more mindful, healthful and intentional life - the constant Mindful and Essential practice.
Contact Us
Video disabled by your privacy settings
What Are Essential Oils?
Video disabled by your privacy settings
Why doTERRA?
Video disabled by your privacy settings
Ready for Anything