Welcome
Our pure essential oils are revolutionizing the way families manage their health. We harness nature's most powerful elements and share these gifts through our global community of Wellness Advocates.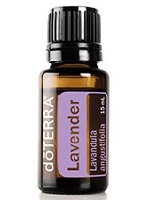 ​
Ann Shacar
Independent Wellness Advocate
Thank you for visiting, I would love to assist you in learning more about the benefits of doterra essential oils. Please feel free to contact me with any questions. I have been working as a Reiki and energy practitioner for over 20 yrs and I have found DoTerra oils to work wonderfully with my practice. I use them personally and with clients. I welcome you to DoTerra. Namaste Ann
Contact Us
Video disabled by your privacy settings
What Are Essential Oils?
Video disabled by your privacy settings
Why doTERRA?
Video disabled by your privacy settings
Ready for Anything