Welcome
Our pure essential oils are revolutionizing the way families manage their health. We harness nature's most powerful elements and share these gifts through our global community of Wellness Advocates.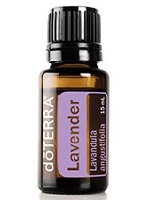 ​
Amy Sagrati
Independent Wellness Advocate
Welcome to my doTERRA website! I am a Yoga Teacher and Essential Oils Educator. I am passionate about natural health and wellness, as well as nurturing our bodies, minds and spirits. The practice of yoga combined with the physical and emotional benefits of essential oils creates a symbiotic relationship that elevates your overall well being. I'm creating a team of people that are ready to take back their health and step into their power. Are you ready? Please contact me if you have ANY questions. Namaste, Amy Amy Sagrati, RYT
Contact Us
Video disabled by your privacy settings
What Are Essential Oils?
Video disabled by your privacy settings
Why doTERRA?
Video disabled by your privacy settings
Ready for Anything