Welcome
Our pure essential oils are revolutionizing the way families manage their health. We harness nature's most powerful elements and share these gifts through our global community of Wellness Advocates.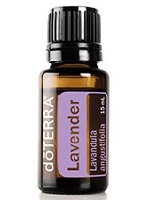 ​
Jo Bruno
Independent Wellness Advocate
My name is Jo, and I represent healing and ongoing advocacy work for mental health and social justice. I'm a certified massage therapist and I run a mobile chair massage business, where we bring the Massage to You! With aroma therapy and touch therapy combined, I have create space for you to meditate on your breathing and allow the positive energy to flow freely through our sessions.
Contact Us
Video disabled by your privacy settings
What Are Essential Oils?
Video disabled by your privacy settings
Why doTERRA?
Video disabled by your privacy settings
Ready for Anything