Welcome
Our pure essential oils are revolutionizing the way families manage their health. We harness nature's most powerful elements and share these gifts through our global community of Wellness Advocates.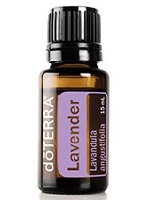 ​
Sue Trefethren
Independent Wellness Advocate
I have been a wellness advocate for 4 years. I learned about the amazing benefits of essential oils during a health crisis when I was dealing with severe discomfort. The oils provided me a solution to get me back to work. I have made it my mission since that day to tell everyone about these amazing gifts from God that will empower the entire family to take care of their health naturally with doTERRA Pure Certified Therapeutic Grade Essential Oils. You will be amazed at ALL of the issues that can be taken care of with these gems.
Contact Us
Video disabled by your privacy settings
What Are Essential Oils?
Video disabled by your privacy settings
Why doTERRA?
Video disabled by your privacy settings
Ready for Anything