Welcome
Our pure essential oils are revolutionizing the way families manage their health. We harness nature's most powerful elements and share these gifts through our global community of Wellness Advocates.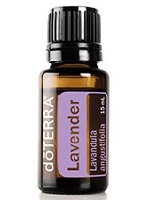 ​
Maire Orlando
Independent Wellness Advocate
As a RN and Joyful Mama of 9 beautiful children, I am dedicated to promoting the health and wellness of my family and the community. I look for natural solutions that support the healing power of our bodies and a safe, clean environment. When I found DoTerra, I just knew I had to share these amazing products from a company that I greatly respect. Please feel free to contact me with any questions or comments. I look forward to hearing from you! JoyfulMama.EO@gmail.com
Contact Us
Video disabled by your privacy settings
What Are Essential Oils?
Video disabled by your privacy settings
Why doTERRA?
Video disabled by your privacy settings
Ready for Anything