dōTERRA Wellness Summit—McAllen, TX (Spanish)
---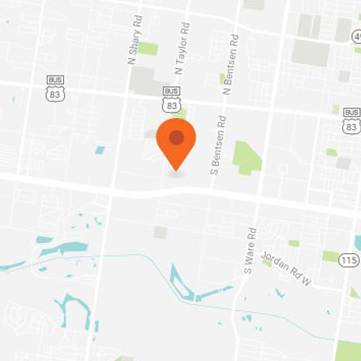 FECHA Y HORA
Junio 23, 2018
10:00 am–4:30 pm CDT
LOCACION
McAllen Convention Center
700 Convention Center Blvd
McAllen, TX 78501
Resumen
Las Cumbres de Bienestar están diseñadas para educar y capacitar a las personas con una comprensión más profunda de lo que hace que doTERRA sea el principal distribuidor mundial de aceites esenciales de calidad. Ya sea que recién esté empezando o sea un distribuidor (wellness advocate) experimentado, aprenderá cómo puede prosperar física, emocional y financieramente con doTERRA.
Esta Cumbre de Bienestar tendrá tres enfoques. El primero es enseñarle a convertirse en un líder más influyente y efectivo. El segundo es explicar qué hace que los productos doTERRA sean diferentes, y cómo puede apoyar la salud de su familia usando aceites esenciales. El tercer y último enfoque es la capacitación empresarial. Nuestros expertos en negocios le enseñarán cómo doTERRA puede ayudarle a prosperar financieramente a través de nuestro modelo de negocio único.
DATE AND TIME
June 23, 2018*
10:00 am–4:30 pm CDT
LOCATION
McAllen Convention Center
700 Convention Center Blvd
McAllen, TX 78501
*Please note this event is in Spanish.
Summary
Wellness Summits are designed to educate and empower people with a deeper understanding of what makes doTERRA the world's premier distributor of quality essential oils. Whether you are just getting started or are a seasoned Wellness Advocate, you will learn how you can prosper physically, emotionally, and financially with doTERRA.
This Wellness Summit will have three focuses. The first is to teach you how to become a more influential and effective leader. The second is to explain what makes doTERRA products different, and how you can support your family's health using essential oils. The third and final focus is business training. Our business experts will teach you how doTERRA can help you prosper financially through our unique business model.