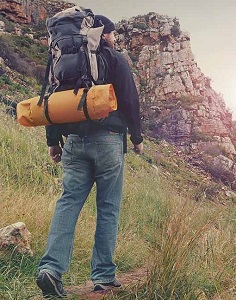 You've decided to build a business with doTERRA. Maybe you've been using and loving the products for years. Or maybe you're brand new to doTERRA entirely and ready to get started earning residual income by sharing the products and opportunity with people you love and people you meet. Whatever the case, your path has become a little clearer and full of possibility.
Some of the next steps you need to take are straightforward and with a little direction, easy to tackle, like creating your personal website, setting up your monthly Loyalty Rewards Program order, and making plans to earn commissions. (Not sure what those things are yet? Hang tight. We've got you covered in the following sections.)
Other things will be an ongoing process, like learning more about doTERRA products and the science behind them, or sharing the things you love on social media. Before any of that happens, you need to define your direction a little more.
Find Your Why
Finding your Why is figuring out why you do what you do—the things that ignite your passion. It includes your strengths and it details what drives you every single day.
Create Your Vision
Creating your vision is fun, and it's hands on. You'll find common threads from your Why emerging. You may even find that creating your vision solidifies your Why even more.
Set Your Goals
Setting goals helps you to break everything down into achievable and measurable steps that you need to do to bring your vision to fruition. Your goals will give you direction on your path and lead you to success.
So it's time. Time to determine your path. Time to get started, right now.