DigestZen TerraZyme® Key Studies
---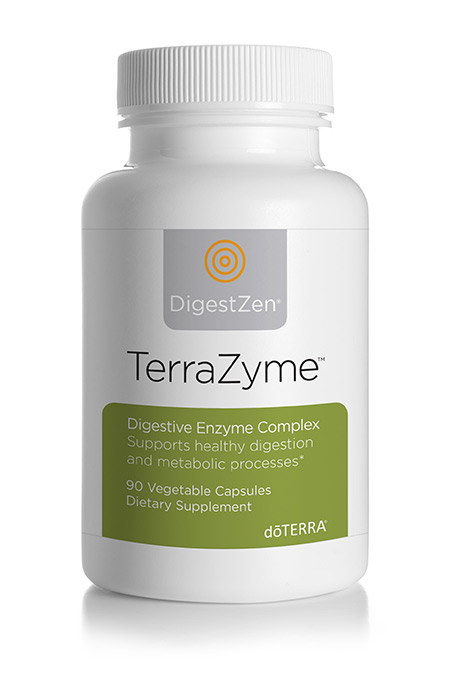 Gurung N, Ray S, Bose S, Rai V. A broader view: Microbial enzymes and their relevance in industries, medicine, and beyond. Biomed Res Int. 2013; article ID 329121.
Fieker A, philpott J, Armand M. Enzyme replacement therapy for pancreatic insufficiency: Present and future. Clinical and Experimental Gastroenterology. 2011;4:55-73.
Seiler Cm, Izbicki J, Varga-Szabo L, et al. Randomised clinical trial: A 1-week, double-blind, placebo-controlled study of pancreatin 25000 Ph. Eur. Minimicrospheres for pancreatic exocrine insufficiency after pancreatic surgery, with a 1-year open-label extension. Aliment Pharmacol Ther. 2013;37:691-702.
Layer P, Go VLW, DiMagno EP. Fate of pancreatic enzymes during small intestinal aboral transit in humans. Intraluminal Fate of Pancreatic Enzymes. 1986:251:G475-480.
Jiang Z, Zhou Y, Lu F, et al. Effects of different levels of supplementary alpha-amylase on digestive enzyme activities and pancreatic amylase mRNA expression of young broilers. Asian-Aust J Anim Sci. 2008;21:97-102.