Welcome
Our pure essential oils are revolutionizing the way families manage their health. We harness nature's most powerful elements and share these gifts through our global community of Wellness Advocates.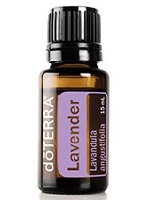 ​
Victoria Yost
Independent Wellness Advocate
Greetings! And welcome to my site here at Doterra! Doterra has absolutely changed our lives, I cannot live without it! Allow me to introduce myself. My name is Victoria, I am a stay at home wife and Birth Doula in Southern Maryland. My goal with Doterra is to help others like myself grow to love and appreciate the products as well as to see how amazing they are. My life is changed, I would love to help you change yours!
Contact Us
Video disabled by your privacy settings
What Are Essential Oils?
Video disabled by your privacy settings
Why doTERRA?
Video disabled by your privacy settings
Ready for Anything