Welcome
Our pure essential oils are revolutionizing the way families manage their health. We harness nature's most powerful elements and share these gifts through our global community of Wellness Advocates.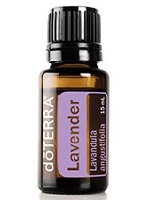 ​
Samantha Kellgren
Independent Wellness Advocate
Click "Join & Save" on the top navigation bar. Click "Join dōTERRA" at the bottom of the page. Select your language and country. Select which membership option you would like, remember, you can upgrade for free at anytime. Fill out your basic information. Select your enrollment kit to waive the $35 fee, or create your own order of products. Click "View total", enter your card number and process!
Contact Us
Video disabled by your privacy settings
What Are Essential Oils?
Video disabled by your privacy settings
Why doTERRA?
Video disabled by your privacy settings
Ready for Anything