Welcome
Our pure essential oils are revolutionizing the way families manage their health. We harness nature's most powerful elements and share these gifts through our global community of Wellness Advocates.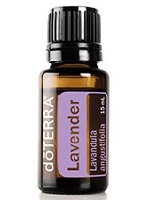 ​
Sheena Hudson
Independent Wellness Advocate
Hello! My name is Sheena Hudson and I'm a massage therapist in Washington Pa. As my massage therapy career has progressed, I have incorporated essential oils not only into my business, but into my personal life. As a massage therapist I have a passion for natural wellness physically, mentally, and emotionally. I believe that mother nature has provided us with the tools we need to be healthy and happy...essential oils are an example of that. My clients and I have found great success and a sense of empowerment in the use of essential oils. If you have already begun your journey, congratulations! If you haven't, today is your day! Please feel free to contact me anytime with any questions, comments, or concerns. I'd also love to hear about your success stories and even what you've found that doesn't work for you. 724-747-9749 sheena@myabmp.com
Contact Us
Video disabled by your privacy settings
What Are Essential Oils?
Video disabled by your privacy settings
Why doTERRA?
Video disabled by your privacy settings
Ready for Anything