Welcome
Our pure essential oils are revolutionizing the way families manage their health. We harness nature's most powerful elements and share these gifts through our global community of Wellness Advocates.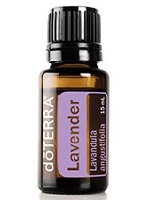 ​
Rebekah
Independent Wellness Advocate
I first started using essential oils back in 2013. I tried a variety of essential oils from different company's. The company I had the best results with is DoTerra. The essential oils from DoTerra have helped my family with so many health issues, from eczema and asthma, to digestion and relaxation. Please contact me if you have any questions.
Contact Us
Video disabled by your privacy settings
What Are Essential Oils?
Video disabled by your privacy settings
Why doTERRA?
Video disabled by your privacy settings
Ready for Anything