Welcome
Our pure essential oils are revolutionizing the way families manage their health. We harness nature's most powerful elements and share these gifts through our global community of Wellness Advocates.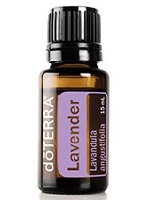 ​
Sharon Hyman
Independent Wellness Advocate
I am a psychotherapist, yoga teacher, Mama and wellness advocate. I have listened deeply to my intuition about what feels like HOME, and have expanded that into my work life. I recognize the most efficient approach to gain stability and happiness differs depending on the client – for some, talk therapy is where it's at, while others benefit from learning to listen to their bodies through yoga, meditation or using essential oils. In-Joy Therapy and Yoga is a one-stop shop that offers a highly individualized approach. How do you find your groove? Understand your life's purpose? Find stability amongst the instability? Feel connected to your highest self? Work toward more resonance in your relationships? Feel at HOME in your life and in your body? Let your past go? Gain a feeling of belonging? Listen to the inner longing? Live and/or parent more mindfully? These are all questions you will explore with me at some point in time. My work with clients is deep and stems from her own steady sense of what it means to be fully alive. www.in-joy.org
Contact Us
Video disabled by your privacy settings
What Are Essential Oils?
Video disabled by your privacy settings
Why doTERRA?
Video disabled by your privacy settings
Ready for Anything