Welcome
Our pure essential oils are revolutionizing the way families manage their health. We harness nature's most powerful elements and share these gifts through our global community of Wellness Advocates.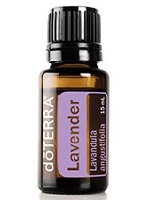 ​
Debbie Slone
Independent Wellness Advocate
Pottery Express and Bamboo Farm sells these products in our store at 25370 Zemel Road in Punta Gorda, Florida. We hold classes for beginners (Essential Oils 101) as well as specialty classes for Spa, Cooking, and Christmas. We are open 7 days a week from 10 am until 4:30 pm and will be happy to talk to you about the benefits of using essential oils! After using essential oils for over 20 years, I found a company that produces high quality pure therapeutic grade oils but are also safe to use as supplements and in cooking! doTerra also cares about its suppliers and the communities where they live. Please read more about this fantastic company from the menu at the top of this website.
Contact Us
Video disabled by your privacy settings
What Are Essential Oils?
Video disabled by your privacy settings
Why doTERRA?
Video disabled by your privacy settings
Ready for Anything