Welcome
Our pure essential oils are revolutionizing the way families manage their health. We harness nature's most powerful elements and share these gifts through our global community of Wellness Advocates.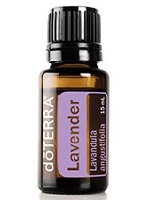 ​
Penny Michaels
Independent Wellness Advocate
Penny here. I'm a bodyworker and a lover of doterra essential oils. Just becoming a wellness advocate, so that's exciting! Truly fits in with the rest of what I do professionally. As I said, I am a bodyworker- meaning I do much more than massage. I am a Bowen Therapist, Reiki Master Teacher, continuing education instructor, and writer- www.pennymichaels.com if you would like more info on what I do- it's a blog so lots of articles explaining what I do. Getting ready to have more fun in this world of natural healing! Wanna join me?
Contact Us
Video disabled by your privacy settings
What Are Essential Oils?
Video disabled by your privacy settings
Why doTERRA?
Video disabled by your privacy settings
Ready for Anything