Welcome
Our pure essential oils are revolutionizing the way families manage their health. We harness nature's most powerful elements and share these gifts through our global community of Wellness Advocates.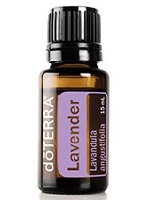 ​
Leah M Doroch
Independent Wellness Advocate
Here is why Leah Marie, the Mind Health Coach and international radio show host, works with this brand of essential oils: doTERRA CPTG Certified Pure Therapeutic Grade essential oils represent the safest and most beneficial oils available in the world today. For an oil to be CPTG Certified Pure Therapeutic Grade the oil must be: Pure and natural, with aromatic compounds carefully extracted from plants Free from fillers or artificial ingredients; no dilution of active qualities Free of contaminants, pesticides, or chemical residues Rigorously tested for standards of chemical composition Cross tested using mass spectrometry and gas chromatography to ensure exact purity and composition potency Sourced by a global network of leading essential oil chemists and growers to ensure correct species, growth in ideal environments, and that raw plant materials were carefully harvested at the right time ​More about Leah Marie and the Mind Health Coach Program... Leah Marie, CHLC, SMC, CWC, RM … Creator of the Mind Health Coach Program (an international radio show played in 136 countries) and 8 Weeks to a Better Brain with Mooditations Meditations~Mooditations.com Leah is a certified Corporate Wellness Coach, Stress Management Coach, Holistic Life Coach, Reiki Master and teaches life enriching techniques such as various meditation styles, Emotional Freedom Technique and other mindfulness approaches to improving your life. Leah has been sharing this knowledge with the medical community for over 10 years. Along with coaching, she is certified in Reiki, ThetaHealing, EFT (tapping) and Practical Yoga. She is the Corporate Director for a home care agency specializing in dementia, owner/founder of the Mind Health Coach Program and an international radio show host that features "The Mind Health Coach" which is aired in 136 countries. Leah has facilitated meditation classes at the University of Massachusetts Second Half Learning Center and conducted many CEU programs for the medical community. She conducts corporate trainings, speaking engagements, workshops and individual sessions online, in person, and for events/retreat at many venues including cruise ships! Leah is also consider an expert in the area of caregiver stress and helping those challenged with dementia and other life threatening illnesses. She helps those affected to cope and employ strategies that assist them in gaining a sense of peace with what they are experiencing in the present moment. This moment is all we have...the past is over and the future is not here yet, so being mindful of every moment and how you are perceiving what is happening in your environment and to your being is so critical to how you are experiencing life and preserving it. How you perceive your precious moments is what motivates you to choose what your next step will be towards your future. Leah's Very Personal Story... Through her own personal experiences and a near death accident, Leah has overcome many of the difficulties associated with living with PTSD and also has used her life challenges as a way to motivate others and inspire hope in others. She became a master at the art of healing stress and anxiety using natural and holistic stress management strategies. Leah also found she was more in touch with her spiritual path after having a near death and out of body experience in 2001 when she was injured in a equestrian accident where her body went into cardiac arrest and she was resuscitated by her father. She describes her journey to the other side as the most loving, peaceful and eye-opening experience of her life. Since then, Leah has been sharing her experience to enlighten others. During her time spent out of her body, she felt a higher level of consciousness that her soul experienced first hand. She feels that it is part of her soul's purpose to tell the story of this amazing trip and share the knowledge of another state of afterlife consciousness with others. Leah also has a personal connection, as well as much professional experience, to Alzheimer's Disease, since her grandfather was severely affected by the disease back in the 1980's. It was a traumatizing experience for the entire family unit and watching him decline was not easy. This is what has motivated Leah to ensure that both professional and family caregivers are educated on how best to provide self-care, as well as successful-low stress caring strategies for their loved ones affected by the disease. Leah offers trainings/motivational speaking for corporations, interest groups, CEU trainings, online webinars/courses, in person workshops and retreats, individual sessions via Skype, phone and in-person, workshops.
Contact Us
Video disabled by your privacy settings
What Are Essential Oils?
Video disabled by your privacy settings
Why doTERRA?
Video disabled by your privacy settings
Ready for Anything