Welcome
Our pure essential oils are revolutionizing the way families manage their health. We harness nature's most powerful elements and share these gifts through our global community of Wellness Advocates.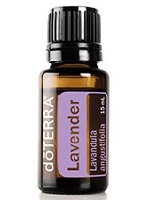 ​
Magaly Alvarado
Independent Wellness Advocate
Hi, This is Magaly Alvarado, Im a Wellness Advocate and Aromatouch certify from Doterra International. I started as a costumer and now Im building my team. I love Doterra, and all the beautiful people I have met thru this amazing company. Im looking forward to introduce you to the amazing world of Doterra Essential Oils, Welcome. Hola, Mi nombre es Magaly Alvarado, Wellness Advocate con certificacion en Aromatouch les doy la bienvenida a mi sitio Web donde pueden optener informacion mas detallada de cada Aceite Essencial y sus propiedades. pueden adquirir los productos necesarios y me pueden contactar atravez de mi email cuando tengan alguna pregunta. Doterra para mi y mi familia ha sido un regalo de Dios. Comense utilizando los Aceites y me enamore de estos y de esta Compania. Ahora he decidido alcanzar nuevas metas con esta tremenda compania que no solo optengo beneficios en los aceites pero puedo alcanzar nuevas metas atravez de la instruccion que Doterra nos ofrece. Te invito a que prueves estos magnificos Aceites que proceden de la tierra! Para mas informacion me puedes contactar a travez de un email o me puedes dejar un mensaje al 239 443-9539!
Contact Us
Video disabled by your privacy settings
What Are Essential Oils?
Video disabled by your privacy settings
Why doTERRA?
Video disabled by your privacy settings
Ready for Anything