Welcome
Our pure essential oils are revolutionizing the way families manage their health. We harness nature's most powerful elements and share these gifts through our global community of Wellness Advocates.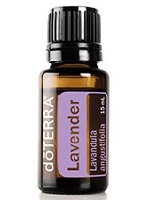 ​
Lyn Sedmina
Independent Wellness Advocate
When I was a teenager, I was very health conscious. I ate organic, sprouted foods before they were chic. Yoga and aerobics were fun. Somewhere along the journey of life, I lost my way. Throughout my adult years, though, I've always been interested in alternative health therapies. Modern medicine had its start somewhere other than a laboratory full of synthetic products. Fast forward several years...ok, decades...to the present. I react to all antibiotics. It's not a mild rash or allergy, it's a severe reaction...pulse ox falling, heart rate rising...it's ugly. After being hospitalized for 3 months due to an infection that developed after a simple dog scratch, I developed some serious health issues. My moderate weight gain from our relocation turned into significant bloating and weight with the start of my medical issues. It's been almost 4 years and I am still struggling to heal....to reverse the damage done by the doctors. In my heart, I know my only recourse is to turn back to the ways of my teenage years. This is not without its struggles. I love food...brisket, pizza, udon, quesadillas, curries. Celebrations and fun outings with family and friends always seem to center around food, but I know that the path to a healthy future is in my hands. I thought long and hard about how I wanted to tackle my issues, and researched alternative healing. Ayurveda has been a long standing interest as is Traditional Chinese Medicine. Everything points to herbs. I'm not an herbologist, and the cost and time to become an Ayurvedic practitioner (let alone trying to find a stateside course) did not meet what I need in the here and now. I researched courses, schools, and companies. Essential oils stood out as the answer for me. After researching several companies, doTerra stood out as exceptional. When you buy from doTerra, you know that the batch of essential oils has been tested for purity. The company knows where each batch originated from, and can trace each bottle back to the place the herbs and flowers were gathered. It is my personal preference to ingest certain oils (yes, I know there is a faction out there who disagree with oil ingestion). I appreciate knowing I can trust the safety and purity of doTerra. I have tried other oils, and found oily residue, contaminant particles, and other issues that would preclude my desire to ingest or even to diffuse. I trust doTerra. In the short time that I have used oils, I have been able to eliminate the use of some medications. I have the support and assistance of a knowledgable upline who I can rely on to guide me through detox, healing, and weight loss. I am passionate about healing and restoring health. I have seen the benefits others have derived from diffusing oils. Winter colds were held at bay in our household thanks to On Guard. Allergy medicine is out thanks to Breathe. Toxic cleaners are no longer used thanks to the several different oils that I can rely on to cut grease and grime while they disinfect. I want to share this passion with others. That is why I joined doTerra. I invite all of you to follow my journey. Ask questions, offer support...start your own journey.
Contact Us