Welcome
Our pure essential oils are revolutionizing the way families manage their health. We harness nature's most powerful elements and share these gifts through our global community of Wellness Advocates.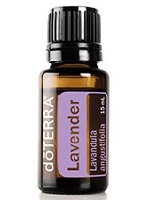 ​
Lauren Schauermann
Independent Wellness Advocate
Hi nice to meet you! I'm excited you landed on my page, because this is exactly where you are supposed to be. A little about my family, we were introduced to essential oils 5 years ago and boy did it change our world! I personally struggled with an endocrine disorder which made fertility a bit more difficult. Good news is, we have a toddler and a baby on the way :) On my journey to address this disorder, I changed my toxic environment ( aka endocrine disruptors)and began using essential oils. Would you believe, we are exposed to over 80,000 different chemicals a day, Whaaat!?! I know, don't kill the messenger.....but the good news is, we have control over what we put on/in our bodies and what chemicals we choose to use in our homes. So, in comes essential oils. They offer families and individuals alike, the power to change their circumstance, by using natural solutions. If you have been struggling with a bumpy road to better wellness, or you are just not cool with the amount of chemicals you are being exposed to, then reach out and let's chat!
Contact Us
Video disabled by your privacy settings
What Are Essential Oils?
Video disabled by your privacy settings
Why doTERRA?
Video disabled by your privacy settings
Ready for Anything