Welcome
Our pure essential oils are revolutionizing the way families manage their health. We harness nature's most powerful elements and share these gifts through our global community of Wellness Advocates.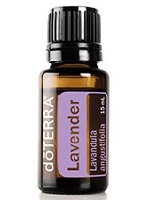 ​
Lisa Ashby
Independent Wellness Advocate
I'm currently working on my apprenticeship to become a second-generation licensed funeral director and embalmer. I graduated Magna Cum Laude in August 2014 from Piedmont Technical College with an AAS in Funeral Services. My passion is serving grieving families in and around Greenville, SC and sharing thoughts on death, grief, and mortality with anyone brave enough to listen. What else? I'm married with two teenage boys. I'm a spiritual seeker and an LGBT ally. I am working on this self-care thing, specifically embracing yoga and meditation as part of a life well lived. I'm obsessed with the holiday trinity of Halloween, Thanksgiving, and Christmas. My mom died 5 days before Christmas, though, so I always get super excited and decorate and throw our annual holiday party, but Christmas Day usually involves me hugging my knees in a corner somewhere for a good, long sob. Once the tears have flowed and none are left, I join the family and make the best of the day. My grief journey has included more tears than I'd like to count, lots of introspection, a monthly prescription of Lexapro, counseling, and a new appreciation of life. You know how they say, "Don't sweat the small stuff?" I don't sweat that shit anymore. I'm turning 40 soon and if I'm really lucky like my amazing grandfather, I'm about halfway through my life now. I aspire to make the next 40 years count. Every day.
Contact Us