Welcome
Our pure essential oils are revolutionizing the way families manage their health. We harness nature's most powerful elements and share these gifts through our global community of Wellness Advocates.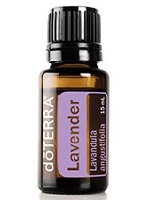 ​
Lara Morrow
Independent Wellness Advocate
Thanks to my own healing journey, I am impassioned to spread awareness of the potency of essential oils. I offer essential oils consultations and sales to customers around the globe. In my late twenties, I spent two and a half years searching for a solution to the multiple daily seizures that FDA-approved "anti-epilepsy drug" Levetiracetam had caused me. To my great surprise, it was applying essential oil of Frankincense to the balls of my feet that brought an end to my daily seizures.
Contact Us
Video disabled by your privacy settings
What Are Essential Oils?
Video disabled by your privacy settings
Why doTERRA?
Video disabled by your privacy settings
Ready for Anything