Welcome
Our pure essential oils are revolutionizing the way families manage their health. We harness nature's most powerful elements and share these gifts through our global community of Wellness Advocates.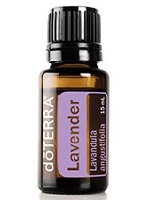 ​
Kaitlyn Zwagerman
Independent Wellness Advocate
Life should be lived with joy, gratitude, and a dedication to being present in the moment. These feelings inform and guide my various business initiatives, which are rooted in helping my clients better connect to themselves, their communities, and to the rest of the world. I have been teaching yoga since 2013 and am currently enrolled in a 500 hour advanced training. In 2015, I started a small yoga-inspired jewelry company called Wandering Sparks and have welcomed a new creative outlet. This past year I became absolutely enamored with doTERRA essential oils and have incorporated their use into my yoga classes, trainings and jewelry line. These shifts I'm making are much more than simply learning exercises, applications or recipes; they're about cultivating a healthier lifestyle and creating steady intentions I can take home to my family. Join me! Together we will develop tools and habits that will improve your health, thought patterns and quality of living. Your initiative will most certainly make waves larger than you know. Lean in to your wisdom. Surprise yourself and BE well. We're all in this together. In service, Kait P.S. Full disclosure- it actually took me over a year from my first experience with doTERRA to actually jumping on board as a Wellness Advocate. What held me back? In yoga, we call it the 'vrittis'- the nonsensical mental chatter that takes your thoughts hostage. Experiencing a case of the 'vrittis'? Reach out and I'll help put your fears aside and show you how you can confidently dive right in.
Contact Us
Video disabled by your privacy settings
What Are Essential Oils?
Video disabled by your privacy settings
Why doTERRA?
Video disabled by your privacy settings
Ready for Anything