Welcome
Our pure essential oils are revolutionizing the way families manage their health. We harness nature's most powerful elements and share these gifts through our global community of Wellness Advocates.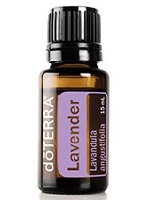 ​
Jeannette Ralston
Independent Wellness Advocate
Hi! Thank you for visiting! My name is Jenn. My family and I found dõTERRA Essential Oils in February 2017 and my life changed. I am a married mother of two wonderful boys. I work in the healthcare field as a Medical Laboratory Technician in Cedar Rapids, Iowa. I am interested in creating new friendships and connections with people. Please allow me to help you learn all about essential oils and the health benefits for you and your loved ones.
Contact Us
Video disabled by your privacy settings
What Are Essential Oils?
Video disabled by your privacy settings
Why doTERRA?
Video disabled by your privacy settings
Ready for Anything