Welcome
Our pure essential oils are revolutionizing the way families manage their health. We harness nature's most powerful elements and share these gifts through our global community of Wellness Advocates.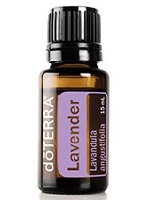 ​
Diana Palm
Independent Wellness Advocate
I have been using essential oils for most of my life and love the quality of doTerra's oils! My family uses essential oils every day, (Lemon oil in water, Peppermint for sore neck & injuries, Wild Orange in the diffuser and washing machine) I use Frankincense, Forgiveness and Lavender with clients during healing sessions. My students love Peppermint for aiding in mental clarity and mediumship abilities. Our animals love the oils too! Our aging dog was in a lot of pain with his arthritic back and hips. We applied essential oils along his spine daily and could see him visually relax and be able to walk with more ease. During thunderstorms we applied different oils to help him relax and each time it began to storm, he would run to my essential oil cabinet and sit to wait for me. We always have essential oils in our home and travel bags because they are effective, pure and beneficial. Find out how great the oils are by ordering your kit today!
Contact Us