Welcome
Our pure essential oils are revolutionizing the way families manage their health. We harness nature's most powerful elements and share these gifts through our global community of Wellness Advocates.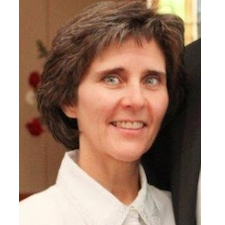 ​
Danna Gesellchen
Independent Wellness Advocate
I have been in the health care profession for over 30 years, earning my first my LPN from a local community college, then my RN from New York State University, Albany. Shortly after obtaining my nursing degree, I began to study natural health care, hydrotherapy and medical missionary work. I am a Lifestyle Educator, Lifestyle Counselor, and Medical Missionary. My desire and goal is the total health of my customers, mentally, physically, spiritually and emotionally. My convictions on natural health care were established more than ever in 2012, when my mother nearly died with C-diff she'd contracted after a brief hospital stay. Using only natural remedies and juices, I worked day and night for several days to strengthen her and within a week Mom was up and walking, though still a little weak. She is thriving today! A friend of Mom's was diagnosed with C-diff at the same time, used standard care for her illness, and is in and out of ICU to this day. When I discovered essential oils only about two years ago (2016), my horizons were broadened even further. The power put into plants by our Creator is phenomenal! My husband recently suffered a head injury on the job. The only thing that would take away his pain was a drop of peppermint oil, placed on his thumb, then his thumb was applied to the roof of his mouth and he sucked. It was a little awkward to do this in middle age, mind you, but the relief soon took him over the awkward hurdle. It was amazing as relief was almost instant. I cannot recommend the use of essential oils in overall health enough. Try it for yourself! 3 John 2!
Contact Us