Welcome
Our pure essential oils are revolutionizing the way families manage their health. We harness nature's most powerful elements and share these gifts through our global community of Wellness Advocates.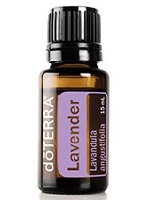 ​
Anna Levesque
Independent Wellness Advocate
Hello and welcome! I'm committed to being a space for inspiration, connection, empowerment and healing. I create that space through my passion for teaching stand up paddleboarding, whitewater kayaking, yoga, SUP yoga and adventure travel. I'm also an Ayurveda Wellness Counselor. I've been using essential oils for health and wellbeing for many years. The quality and deliciousness of doTeRRa oils has inspired me to dive deeper! From hormone balancing, to increased energy, to better sleep and breathing - these oils are a powerful tool in contributing to your wellness. xo Anna
Contact Us
Video disabled by your privacy settings
What Are Essential Oils?
Video disabled by your privacy settings
Why doTERRA?
Video disabled by your privacy settings
Ready for Anything