Welcome
Our pure essential oils are revolutionizing the way families manage their health. We harness nature's most powerful elements and share these gifts through our global community of Wellness Advocates.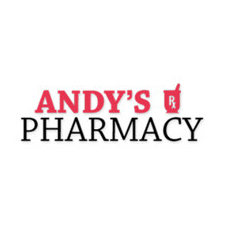 ​
Andy's Pharmacy -
Independent Wellness Advocate
Andy's Pharmacy is committed to helping you with your wellness needs. We are excited to have doTERRA oils and essential oils education in and through our two locations in Cookeville, and Clarksville TN, as well as offering online education through webinars and Facebook. Our customers have the opportunity to purchase doTERRA oils on-line through THIS link. 🌱💧 You can pay retail or getting an 🎉"Andy's Pharmacy Wholesale Membership" 🎉through our website here. When you get a doTERRA Wholesale or Wellness Advocate account, through our Andy's doTERRA website here, you will receive all the benefits and perks of a doTERRA membership listed in the "Join and Save" Tab, as well as 💝15% off retail doTERRA products at our Clarksville and Cookeville Pharmacy Locations, AND three on-line essential oils education courses 🌱💧 you will get for FREE 💝 that are simple and easy to learn from... We are committed to helping you learn and feel confident in knowing how to use doTERRA essential oils for your own personal wellness. Welcome to the Andy's Pharmacy / doTERRA family!!!
Contact Us
Video disabled by your privacy settings
What Are Essential Oils?
Video disabled by your privacy settings
Why doTERRA?
Video disabled by your privacy settings
Ready for Anything